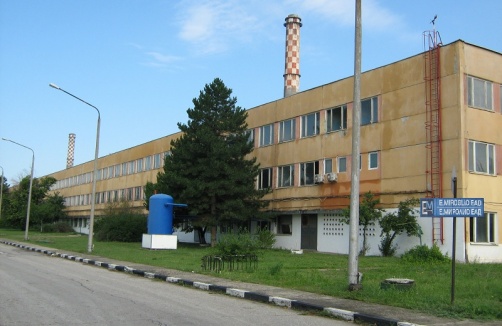 Spinning Svilosa
E. Miroglio -SVILOSA Yarn Unit produce raw white bright, optical white, dope-dyed, dull and dope dyed and dull viscose rayon filament yarn. It is made of natural raw materials, e.g. dissolving pulp produced by the use of soft wood.
The produced viscose rayon filament yarn as quality is very close to the other natural fibers. This makes it preferred by many manufacturers who use it alone or in combination with other fibers. The excellent characteristics of the rayon make it preferred in a wide range of applications including mainly the weaving and knitwear industry.
The company policy concerning this product is export orientated mainly towards the European market, which market share is more than 70% and where Svilosa has proved its quality and service.
In order to meet the increased marketing and environmental requirements of quality, the viscose rayon produced is certified as Product First Class according to OKO-TEX Standard 100 – Annex 6, presently established for Baby Articles, ISO 9001-2015, Bureau VERITAS Quality Assurance, FSC certificate C 153402, ISO 14001-2015, ISO 45001-2018, SA-8000-2014 under Bureau Veritas certification and finally as Eco product according EU license BG/016/002. E. Miroglio, including Svilosa Yarn Unit, is a part of Canopy Hot Button Ranking from 2021.
The produced viscose filament yarn is offered under the registered trade mark SVILOTEX® in wide range of finenesses according E. Miroglio-Svilosa Yarn Unit TDS.
Our coloured yarn can be produced in different colours, as per the stock service shade cards in 84,167 and 330 dtex and also as per customer request in all other finenesses from Dtex 56 to Dtex 1000.
Stock service colours are in stock available for immediate delivery. Main stock availabilities are in Dtex 167 and 330.
Who we are:
- A totally renewed viscose factory producing rayon filament yarn by centrifugal method of spinning by the use of improved on the base of more than 55 year experience technology.
- A company offering to the customers wide range of rayon filament yarn as raw white bright, dyed in mass, dull, dull and dyed and optical bleached in different finenesses from 56 to 1000 dtex
- A company offering to the clients dyed in mass, dull and dyed rayon filament yarn with stable and high colour resistances including dry cleaning
- A company offering to the clients around 100 colours stock-service of dyed in mass filament rayon in 84,167,330 dtex and as twisted rayon articles Itaca, Creta, Cipro, Kiros, Paros, Rodi.
- A company with strongly developed quality assurance and 100 % visual final quality control.
- A company with modernly equipped laboratories for strict quality control of incoming raw materials, control of production processes, final quality control and environmental parameters control.
Final Product Description:
-SVILOTEX is an artificial cellulose fiber build of 100 % regenerated cellulose. As composition and properties SVILOTEX is very close to the natural cellulosic fibers as cotton, linen and others.
-SVILOTEX has excellent hygroscopicity and because of moisture absorption it helps to human body to feel itself pleasantly and comfortable.
-SVILOTEX as artificial cellulosic filament yarn is gentle on skin and provide natural comfort even for sensitive skins. The fabrics and other possible articles prepared by the use of SVILOTEX guarantee gentle touch and body freedom.
-SVILOTEX rayon filament yarn more than 10 years is certified as product FIRST CLASS according requirements of OEKO TEX STANDARD 100-Annex 6, presently established for baby articles even during its long contact with baby's skin.
-SVILOTEX dyed in mass is a filament yarn with high washing, dry and wet rubbing, alkali and acid perspiration resistances, high resistances against chlorinated and see waters, dry cleaning, saliva and light.
-SVILOTEX is a rayon filament yarn fulfilling EU 10/2011 requirements and because of this is suitable for food packing.
--SVILOTEX is a rayon filament yarn fulfilling EU requirements concerning ecoproducts and according license BG/016/002 from the beginning of 2022 all types of Rayon filament yarns by E. Miroglio EAD-Svilosa Yarn Unit produced will be marked with Ecolabel.
New products:
-SVILOTEX flame - Unique product with average linear density 167 and 270/300 dtex with the main characteristics that linear density of the filament yarn is varying cyclically from 80 till 220 dtex about Flame filament rayon 167 dtex and between 140 and 390 dtex for Flame filament rayon 270 dtex during whole yarn length. The technology and the products are under patent 67252 B1 defence.
-SVILOTEX UNI - Unique product produced by the use of centrifugal method of spinning but with the main characteristic that the linear density of the filament yarn fiber is uniform from the beginning to the end of the freshly spun cakes and in final product.